Driver App
Cab9 Driver App
An indispensable tool that enhances the driver's everyday experience.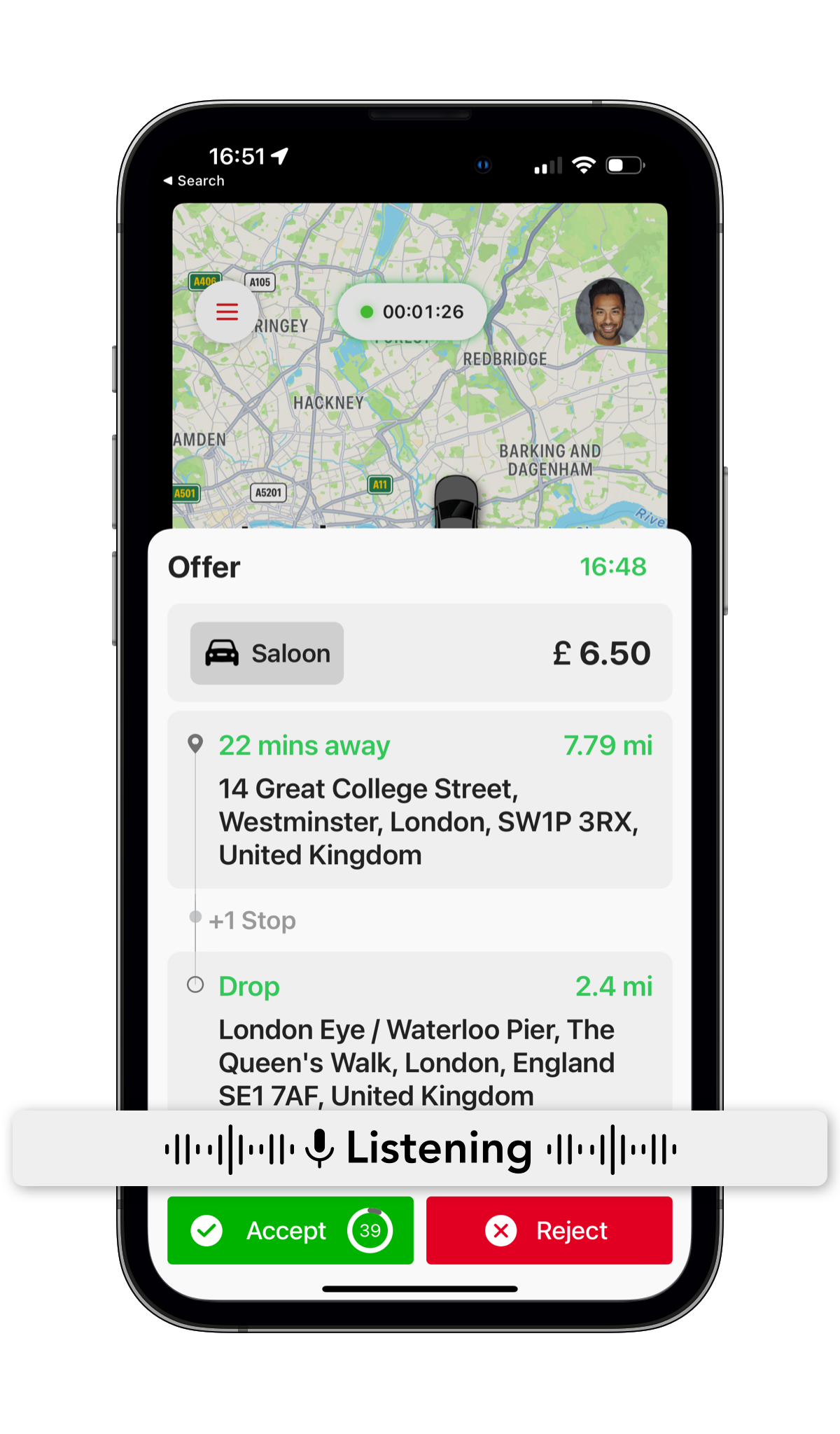 The driver app is a crucial component of Cab9. Our iOS and Android driver apps are designed to make taxi driving and ride receiving easier than ever before. With essential information at their fingertips, drivers can access booking offers, job details, an overview of their earnings, job bidding, and other functions. The app also introduces an industry- first feature allowing drivers to set a preferred distance radius for pickup locations.
Furthermore, the driver app incorporates a world first voice command feature, enabling drivers to simply say "ACCEPT" or "REJECT" to respond to booking offers. By employing the latest technologies and collaborating closely with our clients, we have developed the most advanced dispatch system available. Cab9 utilises dynamic zones to optimise efficiency, reduce dead mileage, and increase drivers' earnings.